Download Chapter one of
The Startup Checklist
Discover the easier way to start up

Free Download
Thanks for your purchase
The Startup Checklist
25 Steps to a Scalable,
High-Growth Business

by David S. Rose

Order now
The Startup Checklist

25 Steps to a Scalable, High-Growth Business

by David S. Rose

Looking to build a scalable, high-growth business designed for the 21st century? Professional angel investor and serial entrepreneur, David S. Rose, distills the detailed complexities of starting up into 25 simple steps - steps which can save any entrepreneur tens or even hundreds of thousands of dollars and ensure a smoother path to your next venture.

Order now

In this book you'll learn:
Andrew Yang

Founder and CEO of Venture for America and author of Smart People Should Build Things

"I work with hundreds of first-time entrepreneurs and The Startup Checklist is the clearest, most useful resource I have seen for someone considering starting a scalable high-growth business. Experience may be the best teacher, but right behind her is David Rose."

Barbara Corcoran

Business Mogul and Star of ABC's Shark Tank

"Finally, here is THE Indispensable instruction book on how to take your business from the Big Idea to the Big Exit! In his trademark wise and witty style, David teaches all the nuts & bolts you'll need to start your business and take it all the way to the finish line! It's a MUST read for all my entrepreneurs and should be for you!"

JJ Ramberg

Host of MSNBC's Your Business

"The Startup Checklist should be required reading for every entrepreneur. It walks you step by step through the entire process of building a seriously big company, and will save you from making all-too-common mistakes that can easily kill an otherwise promising venture."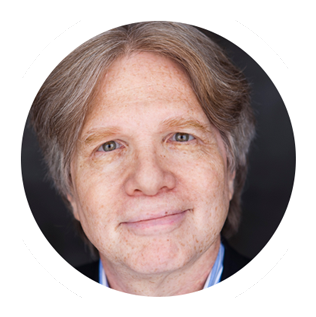 About the author
David S. Rose
David is an Inc. 500 CEO, serial entrepreneur and early stage investor who has founded or funded over 80 companies. He has been described by BusinessWeek as a "world conquering entrepreneur," by Crain's New York Business as "the father of angel investing in New York," and by Red Herring magazine as "The patriarch of Silicon Alley." David is the founder and CEO of Gust, the world's largest online platform connecting founders with early stage investors.
Available at